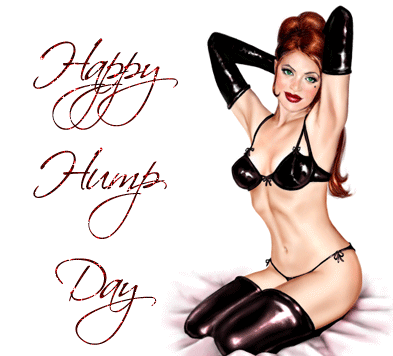 Good evening, lovelies! It's Hump Day and I am once again opening my Ask box, Twitter, and email up to your sexy suggestions for torrid tales.
Just remember my usual rules. And feel free to let me know what you'd like to see on the blog!
Changes are on the Way...
Foreplay and Fangs will soon be switching to a weekend-only update schedule. This is because I am finding it hard to carve out time to work on my longer novels and need to be able to give them the attention they deserve (not to mention my artwork), and views for Foreplay and Fangs are highest on Friday, Saturdays and Sundays.
This is how it will work:
I'll finish out this week with a pair of poems on orgasms.
No posts this weekend (I need some down time).
Starting Monday, you'll get a five-part short romance that should keep you busy until next weekend, when the blog will pick up its usual NC-17 rating and its new Friday-Saturday-Sunday updates for as long as I can keep them coming.
I'll still be taking Hump Day Requests every Wednesday night, so feel free to contact me using the forms in the sidebar on the right! Any Requests I get will be featured on Friday nights instead of Wednesdays from here out.
As always, my lovelies, thanks for reading!